Art, Design & Marketing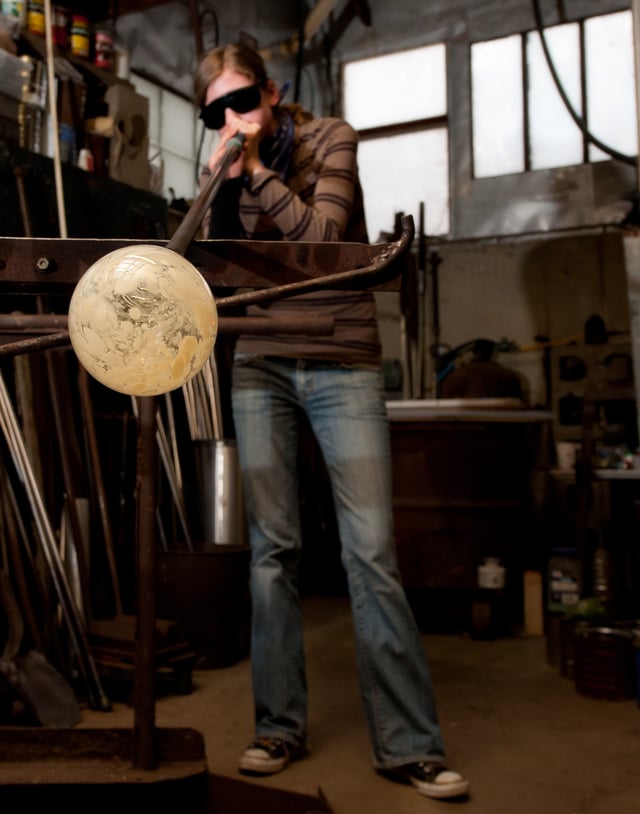 Key Program Features:

Real-world experience, small class sizes, hands-on learning, professional opportunities, and an engaging faculty.
At Hocking College, students develop the skills necessary to become accomplished artists in the two-year art and design degree program.
Whether you are already an established artist or you're just beginning to explore your artistic side, this program offers you an opportunity to develop techniques and professional skills to be competitive in your field.
Learn how to build a professional portfolio of creative work, develop marketing skills related to the business of art and experience the fundamentals of gallery operations through hands-on learning opportunities.
The Art, Design and Marketing program offered at Hocking College prepares students for a wide range of opportunities in the field of art, design and marketing, and the business principles provide a well-rounded education that allows students to enter the workforce with confidence.
---
The following outcomes are skills, behaviors, and attitudes cultivated in students seeking the Associate of Applied Business in Art, Design and Marketing:
Curate an art gallery or mobile business.

Develop an effective portfolio that leads to successful marketing and entrepreneurship.

Set up, maintain, and manage a safe and effective studio.

Demonstrate knowledge of context and history of arts and crafts.

Develop a high level of skills in craftsmanship and design through the art-making process.

Program Overview
The curriculum is composed of two tracks, 3D studio and 2D studio. The 3D studio area includes glass and ceramics. Glass specialization offers classes in glassblowing, flameworking, fusing, casting and other sculptural applications. Ceramics offers courses in sculpture, dinnerware, raku and wheel throwing. The 2D studio offers photography, drawing and painting.
Work with reputed and respected artisans to develop skills in a particular studio area. As seniors, students will represent their chosen studio area by exhibiting a final series of artwork in the annual Senior Art Exhibition displayed in a final exhibition. This project counts as the Art, Design and Marketing capstone. Portfolio development and interviews may lead to internship opportunities.
Through business and marketing courses, students develop presentation, marketing and management skills while learning to handle taxes, permits, pricing and distribution. Network with working artisans and statewide arts organizations.