Betty Young, Ph.D., J.D., LL.M.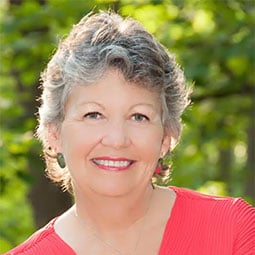 Dr. Betty Young is a success story of Ohio's Higher Education System. Starting college as a 28-year-old single parent, she credits the 2-year college as the open door to a bridge out of poverty. She has dedicated her life to assuring others have the same and more opportunity for economic prosperity regardless of when or where they begin. She earned an associate degree in Math and Science, beginning her studies at Washington State Community College in her hometown of Marietta, Ohio where she gained the confidence to do college work. She continued to earn a bachelor's degree, a master's and a Ph.D. from Ohio University, and J.D. and LL.M. in business law from Capital University College of Law. She is licensed to practice law in Ohio and West Virginia.
Dr. Young serves as President of Hocking College in Southeastern Ohio. She has previously served as President of Northwest State Community College in Archibold, Ohio; an A-B Tech in Asheville, North Carolina; and Houston Community College — Coleman College for Health Sciences in Texas before returning to her roots in Ohio.
She has served on multiple national and state boards, and organizations promoting education and economic development. She is a serial entrepreneur, teaches entrepreneurship and promotes small business development through her roles as a community leader, attorney and college president.
She has worked on international education and business development exchange programs in Jamaica, China, Quatar, Mexico, Austria and India. She is a successful resource development leader and proud mother of Shoshanna Brooker, an attorney, and grandmother to 12-year-old Lakyn Brooker.