Cathy Kerns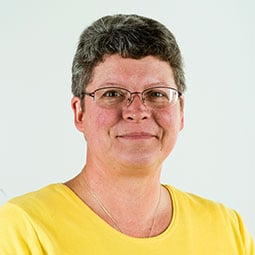 Cathy Kerns has been married for 39 years to Kevin Kerns. They have three
grown sons with two granddaughters and three step-grandsons. The Kern's own a 161-acre family farm in Hocking County.
Cathy attended and graduated from Logan High School. She then went on to major in Business/Accounting at Hocking Technical College where she graduated in 1977. She continued her education at Ohio University where she graduated in 2008 with a bachelor's degree in Business Administration.
Cathy has worked as an accountant in the Treasurer's Office for the Logan-Hocking Local School District. Prior to that, she worked for 15 years as Assistant Treasurer at Lancaster City Schools and Berne Union Local School District.
Cathy is quite involved in her community. She's a member of St. John the Evangelist Church, the Hocking Hills Inspire Shelter Board, and the Hocking College Foundation Board.
Cathy enjoys walking, reading, gardening and traveling.