Jennifer L'Heureux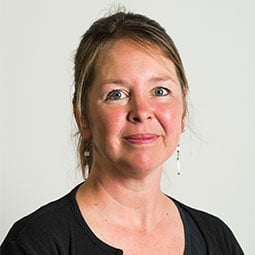 Jennifer L'Heureux is the owner of the Nelsonville Emporium, which specializes in local items and foods as gifts, as well as being a retail space for the artwork of over 100 local artists.
L'Heureux holds a bachelor's degree in Communications, and a graduate degree in Masters of Arts from Ohio University. She has received such honors as a Buckeye Hills Hocking Valley Regional Development District Grant, the 2016 Factory Street Studio "Happy Feet Award," and several ACEnet small business grant awards.
She has served (or is currently serving) with the Historic Square Arts District, ACEnet Board of Directors, Hocking College Foundation Board, Passion Works Advisory Board, OUECU Nominating Committee, and the Stuart's Opera House Educational Advisory Committee. All of this while in addition to being a 2014 Leadership Athens County Graduate. She is also a member of both the Athens and Nelsonville Chambers of Commerce, the Athens County Convention and Visitor's Bureau, and the Hocking Hills Tourism Association.
Jennifer aims to help Nelsonville succeed as a destination and bring economic tourism and development to Southeast Ohio. There are many opportunities to become involved and volunteer, including working with local schools, non-profits, organizations, and other local businesses.