Jim Rogers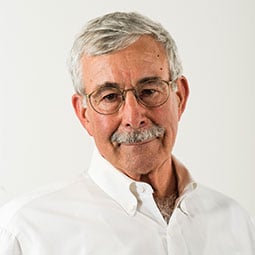 Jim Rogers is a Southeastern Ohio cattle producer who resides on a farm just outside of Logan, OH. He's married and has two children and two grandchildren. He is also an United States Army veteran, serving as Infantry Captain in Vietnam.
Jim holds a bachelor's degree in Civil Engineering from Ohio State University, in addition to getting his master's degree in Business Administration/Finance at Xavier University.
Jim has over 40 years experience as a small business owner, as well as corporate experience in manufacturing, international business development, and worldwide sales marketing. He is the owner of a Southeast Ohio insurance agency, as well as a lifelong farmer.
Jim is active within his community, holding positions such as president for the Logan-Hocking Chamber of Commerce, president of Ohio State University's State Extension Advisory Committee, president of Hocking County Farm Bureau, and a member of the Hocking Valley Community Hospital Foundation Board. He currently serves as a member on the Ohio and National Cattlemen's Associations, the Ohio Cattlemen's Association, Ohio 4-H Foundation Board, the Rotarian, and director for ACENet, Athens, Ohio.
Jim is an active member of his local church, and enjoys boating, vacationing, and golfing.