Robert "Lee" Shafer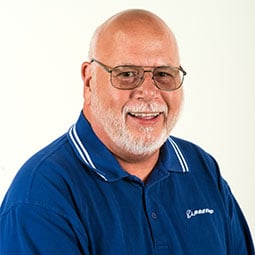 Robert "Lee" Shafer has been married for 41 years to his wife, Nancy, they have a son, Joe, and daughter, Wendy, who owns Shafer's Camera business in Brooklyn, NY. Lee is also a United States Army Veteran "N.A.T.O. – S.E.T.A.F." and has several years of volunteering, including firefighting (25 years), Boy Scouts of America (10 years), and the Recycling Center (7 years).
Lee has a Master of Science at Saint Michael College in Colchester, VT., Bachelor of Science from Trinity College in Burlington, VT, and an Associate of Science from Hocking College. Three weeks before graduating from Hocking College, Lee was hired by Rockwell International Missile Systems Engineering. Today Lee is a Technical Lead Engineer Product Lifecycle Management for The Boeing Company.


Five States and three countries later - Lee and Nancy reside in their birthplace Nelsonville, OH.