Hawks Center for Well-Being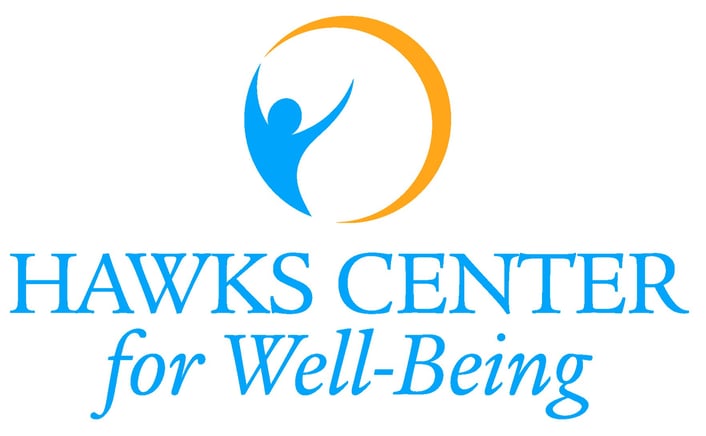 We know that to perform at your peak level, a combination of physical, mental and emotional health come into play, so we have done our best to make sure that students, faculty and staff alike get the support they need.

Hocking College is proud to offer the Hawks Center for Well-Being as a service to our students, faculty and staff.
Specific services include:
Physicals

Drug Screens

Basic Medical Care

Counseling Services

Crisis Intervention

Counseling Referrals
The Hawks Center for Well-Being is located in John Light Hall, room 241, on the Nelsonville campus.
The Clinic is open for walk-in or by appointment Tuesdays 8:30a.m.-12:00p.m. and Thursdays 1:30p.m.-4:00p.m.
Walk-in services include acute visits; strep, flu, or covid testing; pregnancy and STD testing; birth control; drug screens.
If you or someone else on campus needs immediate help for a mental health crisis, call the Hocking College Police Department at 740-753-6598.
Types of Counseling Center Services
Individual Counseling
The Counseling Center offers brief individual therapy to students for a variety of personal concerns. Most students who are able to meet their goals quickly are seen for one or two sessions. Many students find that the initial meeting itself is all they need to explore and clarify their feelings and options. For students requesting more intensive treatment and diagnostic assessment, an individualized service plan will be developed in collaboration with the student to better address their needs.
Consultation and Crisis Intervention
Counselors are available during normal working hours to consult with students, faculty, staff, parents or others who are concerned about the well-being of a Hocking College student. Counselors are also trained to assist students in the aftermath of campus crisis or tragedies. Please note that if you believe a student is at imminent risk of harm to self or others, please call 911 or Campus Safety 740-753-6598 immediately and request a wellness check.
Referrals
Students may be referred to resources, offering other services from those available through the Counseling Center. Referrals may be made to other on-campus services or to community professionals. Referral service's costs are not covered by Hocking College.

Find More Mental Support Resources and Services Here
COVID-19 Information
The campus community is urged to practice the following preventive measures to help curtail the spread of ALL respiratory viruses:
Get a COVID vaccine
Get a flu vaccine
Wash your hands often with soap and water for at least 20 seconds. If soap and water are not available, use an alcohol-based hand sanitizer.
Avoid touching your eyes, nose, and mouth with unwashed hands.
Avoid close contact with people who are sick.
Stay home when you are sick.
Cover your cough or sneeze with a tissue, then throw the tissue in the trash.
Clean and disinfect frequently touched objects and surfaces.
All students, employees and visitors are required to follow the college's COVID-19 safety procedures:
Fully vaccinated - mask/face covering OPTIONAL

Not fully vaccinated - mask/face covering REQUIRED while inside any Hocking College building or outside unless you can be 6 feet apart.
Failure to follow the safety protocol could result in disciplinary action for employees and students. Visitors who do not follow procedures will be asked to leave campus.
To find more details on Hocking College's response to the coronavirus, visit info.hocking.edu/coronavirus.
---
Wellness Toolbox
Whether you are looking to better manage normal levels of anxiety or if its interfering with your life, these tools will help.
Get equipped with the tools to deal with depression.
Mindfulness is a great set of tools for Hocking students to help manage the everyday experiences and emotions that come with being a student.
Learn more about what makes a healthy relationship and recognize warnings signs that a relationship may have become unhealthy.
Whether it's overcoming obstacles, setting new goals, or identifying areas for self-improvement. We all have opportunities to grow.
Sexual Misconduct and TITLE XI
Learn more about sexual misconduct and how you can help stop it on campus.
Health Care Options Near Hocking College