Hocking College provides students with the foundation and experiences they need to successfully enter the workforce or transfer to a four-year university. Transfer admission is guaranteed to any public four-year university in Ohio for in-state residents who have earned an associate degree from Hocking!
Hocking College is also accredited by the Higher Learning Commission as a quality standard that assures Hocking credits will transfer. In fact, formal articulation agreements are in place for more than 30 academic programs.
In addition, Hocking College offers a complete set of general education requirements that are guaranteed to transfer to any Ohio public colleges and universities as part of the Ohio Transfer 36.
Explore Transferable Programs & Partnerships
Our articulation agreements are designed with you in mind. Students who complete our 2+2 programs save an average of $28,000.
Below is a list of the Articulation Agreements that Hocking College has with various schools across the nation, and are organized by the number of years to complete at each institution.
Helpful Resources
Looking to transfer out or to transfer in? Check out some of these free resources and feel confident in your choice.
Earn Your Hocking College Degree with Reverse Transfer
Are you a former Hocking College student who has transferred to a four-year institution?
If so, you may be eligible to complete your Associate's degree at Hocking College by transferring your remaining credits from another institution.
Please complete these two easy steps:
1. Send a current official transcript(s) to the Hocking College Registrar's Office.

ATTN: Registrar's Office - JL 184
3301 Hocking Parkway,

2. Complete the form below to request an evaluation:
---
Transferring Out Checklist
Not sure how to transfer? Just follow these 7 steps:
Meet with your Hocking College academic advisor once you're approaching graduation
Meet with transfer advisor at four-year institution
Complete all appropriate applications and financial aid for four-year institution
Pay application fees for four-year school
Request high school transcripts, ACT scores, Hocking College transcripts be sent to four-year school
Graduate from Hocking College
Follow up with four-year institution (check if all documents turned in and schedule orientation)


Transfer Contacts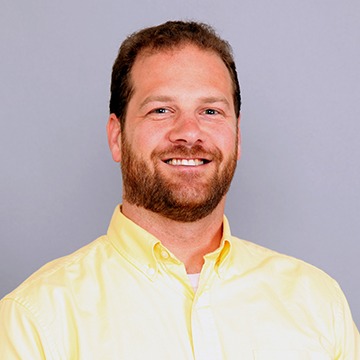 ---
It is recommended that you begin the transfer process at the beginning of the semester before you intend to transfer.
You can reference our Transfering Checklist here.
An articulation agreement is a formal agreement between two or more colleges or universities
documenting the transfer policies for a specific academic program or degree in general.
If you are unsure as to what courses will transfer to your college of choice, we recommend reviewing your options on Transferology.
According to their website, Transferology allows you to enter your courses online to find equivalent courses at other schools. Matches are ranked by awarded credit, so you are able to maximize your transfer potential.
Transferring costs will vary from institution to institution.
For more information on the cost of attending Hocking College, click here.
For more information transferring from Hocking College, contact your admissions representative.
Students are guaranteed the transfer of applicable credits among Ohio's public colleges and universities and equitable treatment in the application of credits to admissions and degree requirements.
For more information, you can visit The Ohio Department of Higher Education here.