Early Childhood Education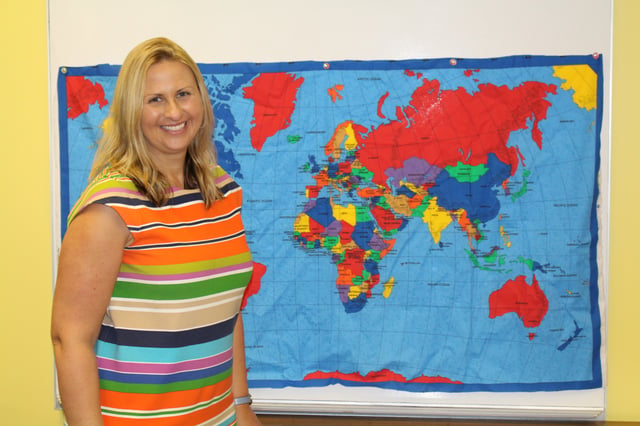 Key Program Features:

Real-world experience, small class sizes, hands-on learning, professional opportunities, and an engaging faculty.
The Early Childhood Education degree program at Hocking College provides the training required for employment in the early childhood education field.
This degree program offers you a wide range of skills that you will find helpful in your work with children.
Early Childhood Education courses include childhood development, instructional strategies, academic skills, general education, special education, classroom management and application of technology in the classroom.
This program provides the course work for you to become licensed and work as an early childhood educator within Ohio schools.
If you plan to continue your early childhood education for full teacher (K-3) certification at a four-year institution, the Early Childhood Education Program provides a solid base of coursework for transfer. If your goal is teaching at the middle school or high school levels, we encourage you to meet with an adviser in the School of Arts and Sciences regarding appropriate course work.
The Early Childhood Education degree program at Hocking College prepares students to work in Ohio schools through a variety of courses that are essential to one's success as an early childhood educator.
*The Early Childhood Education Degree will not make you a full-time teacher.
---
The following outcomes are skills, behaviors, and attitudes cultivated in students seeking the Associate of Applied Science in Early Childhood Education:
Demonstrate the basic academic skills required to proficiently assist P-K through third grade students in reading, writing, mathematics, and social studies;

Demonstrate understanding of and apply best practices in helping children to learn and develop;

Provide assistance that supports the intellectual, social, emotional, and personal development of all learners;

Demonstrate an understanding of the purpose and value of programs for individuals with exceptional learning needs and the role of the paraprofessional in providing services to all children and youth with disabilities;

Demonstrate knowledge of and apply effective instructional and assessment strategies to assist in teaching and learning in a variety of settings;

Demonstrate an understanding of the principles of effective classroom management and individualized behavior interventions;

Use a range of strategies to promote positive relationships, cooperation, and purposeful learning in the classroom;

Demonstrate understanding of, follow, and use prescribed district and agency policies and procedures; including emergency procedures, to ensure the safety, health, and general well-being of learners; and

Demonstrate the ability to assist with technology and media –

use a variety of media communication tools, including audiovisual aids and computer technology, to enrich learning opportunities; and

apply knowledge of adaptive and assistive learning devices for students with disabilities.