Fire & Emergency Medical Services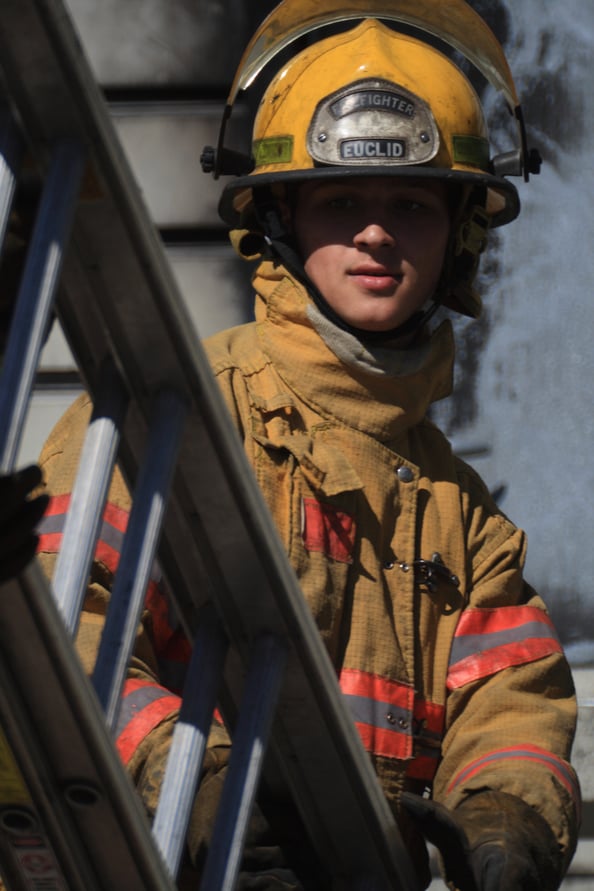 Key Program Features:

Real-world experience, small class sizes, hands-on learning, professional opportunities, and an engaging faculty.
Fire and Emergency Medical Services is a 5-semester program prepares you to meet community needs for fire and emergency medical protection. Students may begin the program by scheduling fire courses the first year, or you may choose to begin with emergency medical courses.
The Fire and Emergency Medical Services program offers Firefighter I and II, EMT and Paramedic certification courses over five semesters. Fire classes follow standards established by National Fire Protection Association 1001, and the Ohio Department of Public Safety.
Hocking College maintains an on-site fire training facility including fire apparatus, burn structure and related equipment. Graduates take the Ohio Firefighter Certification Exam administered by the Ohio Department of Public Safety.
EMT and Paramedic classes follow the curriculum requirements established by the U.S. Department of Transportation. Hocking College EMT program provides a fully equipped EMS vehicle, and medical lab classroom that simulates an emergency room.
Students must take the National Registry Exam to be certified at the end of their program.
The Hocking College Paramedic Program holds a letter of review through CoAEMSP as part of the full CoAEMSP accreditation process.

---

The following outcomes are skills, behaviors, and attitudes cultivated in students seeking the Associate of Technical Study in Fire and Emergency Medical Services:
Provide emergency fire services under the direct supervision of a fire officer;

Provide emergency medical services, working within the confines of EMT and/or Paramedic certification;

Provide basic emergency rescue services;

Provide emergency hazardous material services, working within the confines of First Responder Hazardous Materials Awareness and Operations level;

Maintain readiness of emergency equipment;

Maintain facilities;

Demonstrate public relations skills;

Communicate with coworkers, supervisors, and the public;

Write reports;

Practice human relations skills and maintain a code of ethics.
Certificates: Numerous certificates are available as part of, or in addition to, the associate degree program in Fire and Emergency Services.
Upon completion of this program, students will be trained in:
Firefighter I

Firefighter II

Emergency Medical Technician

Advanced Emergency Medical Technician (optional)

Paramedic