Fitness Management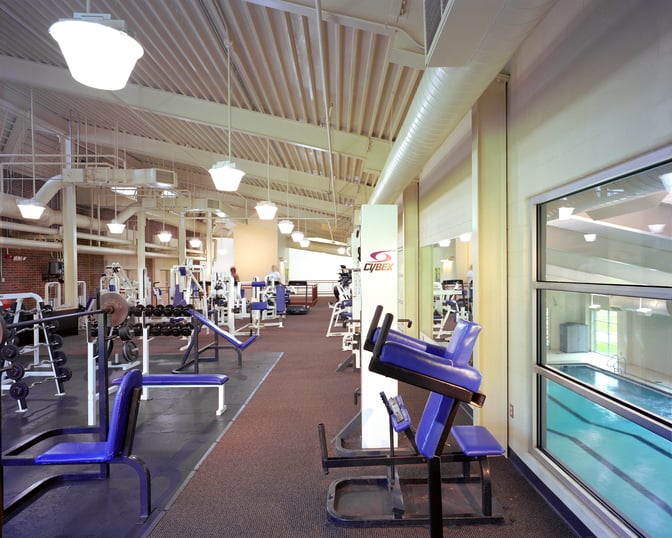 Key Program Features:

Real-world experience, small class sizes, hands-on learning, professional opportunities, and an engaging faculty.
The Fitness Management program provides you with the management and leadership skills needed to operate your own personal training business or serve as a manager at one of the top facilities in the country.
You will develop a business plan that includes a professional portfolio of required legal, business, equipment and human relation forms while developing competencies needed to succeed as a professional fitness provider. Experience and confidence grow as you and your classmates plan and execute hands-on campus and community events such as our Weight-Lifting Competition, Indoor Triathlon, Pump & Run and 5K Road Race.
Hocking College's Fitness Management Technology provides you with training for employment in the fitness industry – from a Certified Personal Trainer (CPT), Group Fitness Instructor (GFI), and Certified Lifeguard to manager of a fitness facility or even ownership of your own personal business. Our new affiliation with The American Council on Exercise (ACE) and dynamic hands-on curriculum provides our graduates with the skills and certifications necessary to start working as a CPT, GFI, or Lifeguard at some of the most exciting and challenging fitness facilities in the world.
---
The following general or core outcomes are work and life skills, behaviors and attitudes cultivated in all students seeking an Associate Degree in Fitness Management Technology:
Demonstrate math skills

Demonstrate knowledge of science and the environment

Demonstrate learning, critical thinking, and problem solving skills

Maintain professional skills and attitudes

Practice human relations skills

Demonstrate community, cultural and global awareness

Communicate effectively

Maintain a code of ethics

Outcomes from the Fitness Management Program at Hocking College
The following outcomes are skills, behaviors and attitudes cultivated in students seeking an Associate in Applied Science in Fitness Management Technology Degree::

Create a portfolio of in-demand skills required in the fitness and recreation industry.

Demonstrate ability to obtain complete fitness assessments that include the following: body composition, flexibility, cardiorespiratory and muscular strength and endurance.

Design and supervise safe, appropriate and effective resistance training.
Design and supervise safe, appropriate and effective cardiorespiratory training.
Exhibit traits and skills of a personal trainer and fitness professional required in a successful business.
Licensure and Certification
The program concludes by taking the ACE Certified Personal Trainer Exam, after which you will embark on a multi-day field trip to several of the nation's best fitness facilities. This all culminates with a 300 hour, off campus internship at a fitness or wellness center tailored to your goals, where you will have an opportunity to apply your fitness knowledge in a real-world setting.
In addition to taking the ACE GFI and CPT certification exams that are integrated in the curriculum, Graduates of the Fitness Management Technology program are also eligible to take the following national certification exams: American College of Sports Medicine (ACSM) Health Fitness Specialist (HFS) and CPT, and the National Strength and Conditioning Association (NSCA) CPT.