Forest Management Program Description
The Forest Management Program provides a solid academic background through extensive field training. Classroom work is complemented by field experience in the safe use of tools and equipment, as well as conducting forest inventories, planting trees, wildland firefighting, and trips to area forestry institutions and businesses.
As a forest technician, your responsibilities will include collection and interpretation of forest data, documentation of environmental conditions, prescribing and implementing forest management practices, checking contract compliance, and supervision of field crews.
Accreditation Affiliate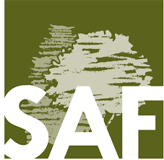 Society of American Foresters (SAF)
10100 Laureate Way
Bethesda, MD 20814
Phone: (301) 897-8720 | Fax: (301) 897-3690
---
Related Blogs