Registrar's Office
Submit transcripts and ACT/SAT Scores
Submit an official high school transcript indicating graduation from an accredited high school or proof of successful completion of the General Education Development (GED) test. Official transcripts must be mailed directly from your high school to the Hocking College Registrar's Office, Hocking College, 3301 Hocking Parkway, Nelsonville OH 45764 or submitted through a formal transcript service such as Parchment or eScript.
GED certificates must be submitted to the Registrar's Office in the official format of the state in which you completed the GED. Faxed, emailed or hand carried transcripts are not accepted.
To request GED transcripts, click here.
If you previously attended any other college or university, transcripts must be requested from each institution. Military personnel will need to request JST and/or CCAF transcript sent to the Hocking College Registrar's Office.
Residency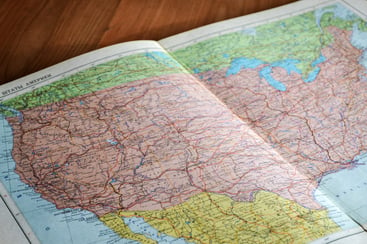 Your residency status is determined based upon information you provided on your admission application. Out of State residency classification is noted on your Admissions Acceptance Letter. Students have the right to appeal out of state residency status. To appeal please email registrar@hocking.edu as soon as possible to discuss which residency form you will need.
Residency Appeal forms are due 1 week prior to the start of the term and will need to have all supporting documentation included in the submission.
Authorization Release Form (PDF Form)
Family Educational Rights and Privacy Act of 1974 (FERPA) protects the privacy of a student's educational records. A student may identify anyone they will allow to access his/her educational records by competing the Authorization release form. A student may also rescind access to a previously authorized person.
Please note: Your signature on this form will need to be notorized or signed with a Hocking College Employee as a witness prior to submission.
Family Educational Rights and Privacy Act of 1974, as amended (FERPA)
This act governs the release of and access to education records maintained by Hocking College. This website is designed to help you better understand FERPA and the rights of students and parents with respect to students' education records.
FERPA affords students certain rights with respect to their education records. They are:
The right to inspect and review the student's education records within 45 days of the day the college receives a request for access.
The right to request the amendment of the student's education records that the student believes are inaccurate, misleading, or otherwise in violation of the student's privacy rights.
The right to consent to disclosures of personally identifiable information contained in the student's education records, except to the extent that FERPA authorizes disclosure without consent.
The right of nondisclosure of designated directory/public information.
The right to file a complaint with the U.S. Department of Education concerning alleged failures by Hocking College to comply with the requirements of FERPA.
For additional information on FERPA, click here.
Policy Issue date: 01/01/1968 - This law has been in effect since the first day of the College in 1968.
Directory Information
Directory information may be released without consent of the student unless the student has requested in writing that directory information not be disclosed. If a student wishes to have Directory information withheld, a completed form must be on file in the Office of the Registrar prior to the start of the most recent academic term. Hocking College has identified the following records as directory information and therefore may be released:
Name
Dates of Attendance
Awards/Honors Received
Degree(s)/Certificate(s) awarded, if any
Full-time or Part-time enrollment status
Address
Participation in officially recognized sports and activities
Hocking College email address
Home phone number
Self-Service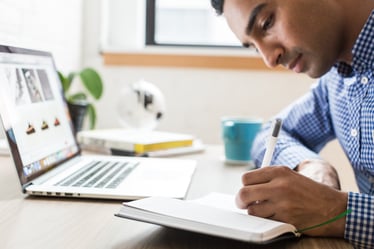 Hocking College students have access to all their student account information through Self-Service. This is a great way to check your status avoid lines and check your status for the following:
Academic Progress
Grades
Term Schedule
Unofficial Transcript – Check for transfer in credits, academic standings, etc
Registration Tutorials
Other ONE STOP ENROLLMENT Departments
Blogs About the Registrar